Towns County Civic Association
Our mission is to provide a platform for all residents in Towns County to address issues and problems of mutual interest which affect the management, planning and development of the county and its environs.Towns County Civic Association Board
Membership Meetings
There is one General Membership Meeting in June each year.
The Board of Directors of the Towns County Civic Association meets on the second Wednesday of each month at 2 p.m.  Members and the public are welcome
The 2023 General Membership Meeting was held on Thursdady, June 29, 6:00 p.m., at the Towns County Senior Center.   The evening started with a potluck dinner for which meat, sandwiches, fruit trays and drinks were provided by the Board.  Next up was a short business meeting that included the President's welcome by John Clemens, the Treasurer's report by Larry Dietsch and a membership report by Anna Denton.
The main topic for the meeting was an overview of the Georgia Department of Transportation's (GDOT) plans to improve traffic on US 76 between Blairsville and Hiawassee.  The project will include widening the highway to four lanes and a bypass around Young Harris.  Traffic disruptions, timeline(s) and ramifications of the highway project were addressed by the GDOT team that attended the meeting.
GDOT guest speakers include the following:
• Oluchukwu Anyaebosi, District 1 Assistant Project Manager
• Sueanne H Decker, District Preconstruction Engineer
As always, members of the public were welcomed to attend whether members or not.
Special Events Hosted by TCCA in 2021-2022 Fiscal Year
Public Forum on Drug Abuse focused upon preventing drug abuse in local youth, October 11, 2021, Towns County Recreation & Conference Ctr, Foster Park
Non-partisan Candidate Forum in advance of the 2022 Georgia Primary Election, April 23, 2022, Ann Mitchell Auditorium at Towns County High School
 Donations for 2021-22 fiscal year
Enotah CASA
Towns County Food Pantry
Mountain True/HRWC
TC High School Scholarship
Board of Directors
President - John Clemens
Vice President - TBD
Secretary - Joan Crothers
Treasurer - Larry Dietsch
Director - David Best
Director - Michael Courey
Director - Anna Denton
Director - Jim Olson
CITY OF HIAWASSEE
Towns County Civic Association board members regularly attend City of Hiawassee meetings. Issues include sidewalks, street crossings, permits, and a mayor's park.
Several recent requested improvements include sidewalk repairs in front of the hospital; a lighted crosswalk sign for the Post Office, and personnel salary justifications.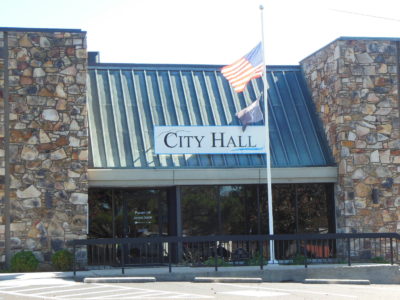 City of Young Harris
TCCA board members attend City of Young Harris meetings to remain abreast of issues that concern both city and county residents.
Young Harris College, a centerpiece of the city, is a baccalaureate and master's degree granting, private institution that brings nearly 1,400 student residents to Towns County annually.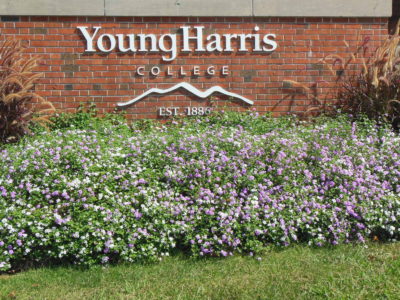 The "Dragon" and Proposed High Density Housing
Over the last several months, the TCCA has watched, with great interest and empathy, the citizens of Towns County expressing their feelings about the issue of the "dragon" in Hiawassee. Now, concerns from many of the citizens of Hiawassee are focused on the proposed housing plan for downtown Hiawassee. The concerns of the citizenry of Hiawassee seem to be primarily about the type of tenants and the expected increase in traffic along Highway 76 through downtown Hiawassee. Both legitimate concerns.
The TCCA will always play a role in keeping our county environment as pristine as possible even though growth is inevitable. We will continue to do so by working with our administrators, both county and municipalities, to make sure they keep the well-being of our environment in mind in their decision-making. Although it has been said the TCCA is pushing zoning to manage growth, we are still evaluating whether this is the best means to manage growth as there are other ways as well. Using ordinances, and state mandated acts such as the Mountain Protection Act are also means in which growth can be managed if they are properly enforced and followed. That said, the TCCA will support any means in which our elected
officials believe is the best way to ensure Towns County and the Lake Chatuge region continues to be the beautiful place where we all live, work and play.
TOWNS COUNTY SIGN ORDINANCE
Thoughts concerning the relevance of preserving the County as the environment which many came to live here for.
There are a significant number of County residents that have relocated here to get away from the highly populated areas that contain many facets of the big city life. The sight of a mountain community free of major traffic, a high crime rate, large shopping malls, traffic lights at each road crossing, noise, and yes, the visual pollution of excessive advertising road and billboard signs.  Towns County has now taken steps to better control the spread of large signs, particularly of off-premises billboards, via the county sign ordinance.
TCCA WORKS TO KEEP COUNTY TRASH-FREE
Operation Clean Sweep is a project we support year after year. The transfer station requires that trucks cover their load and could issue a fine up to $1000 for noncompliance.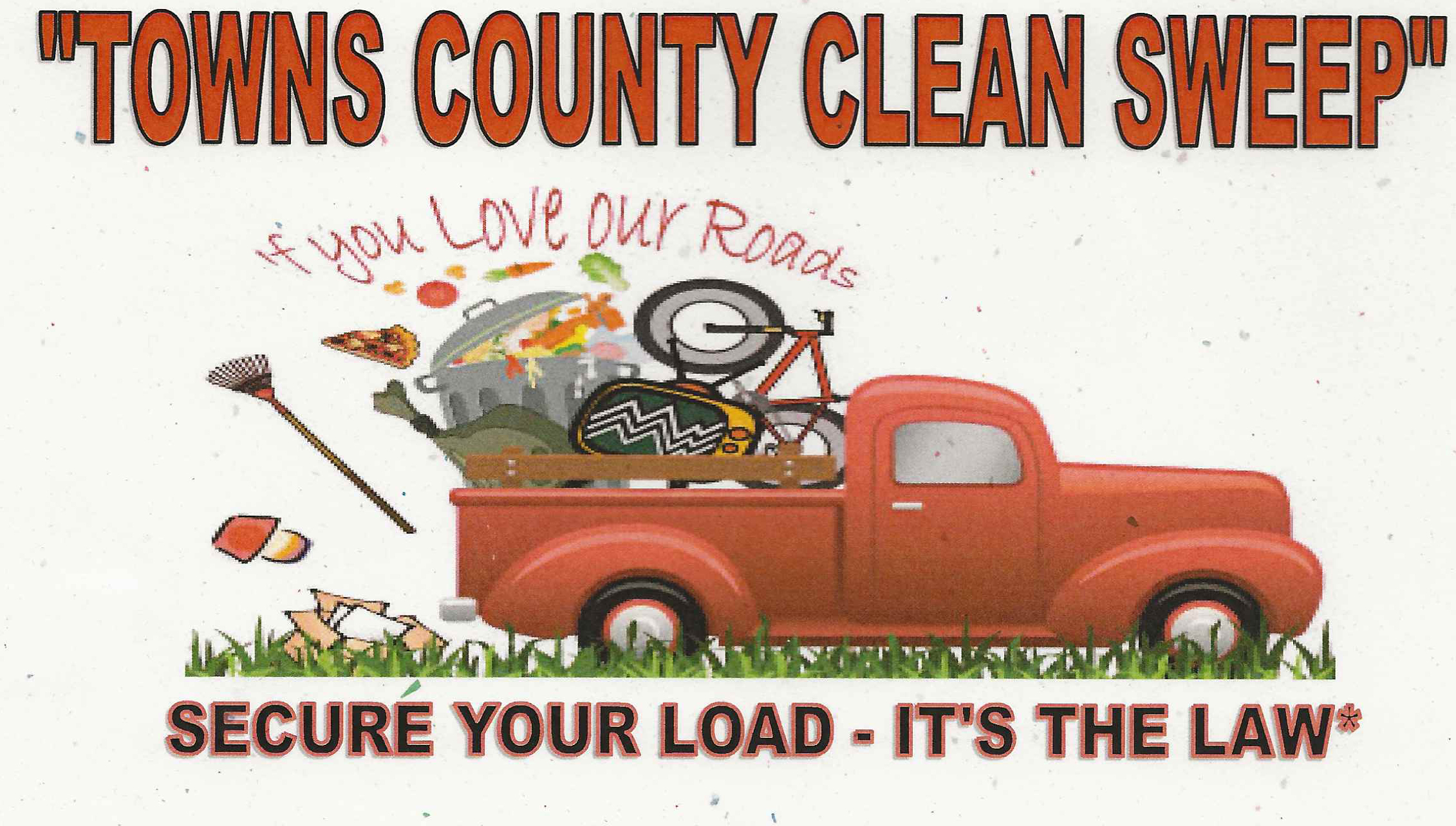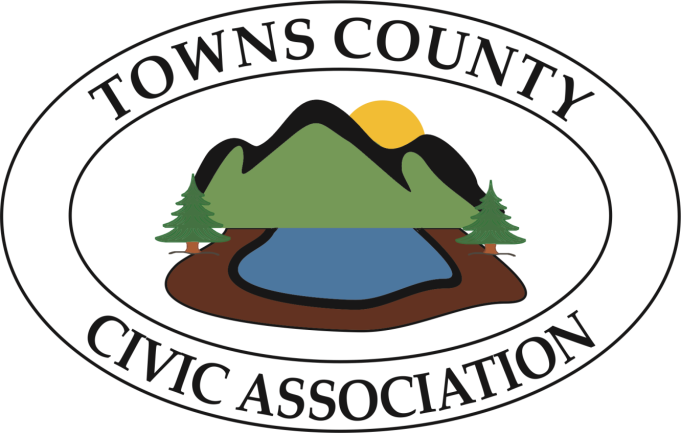 Become a member of the Towns County Civic Association by clicking on the Membership Form link, then printing and mailing the form to our PO Box.  Your participation in our work on behalf of the local community would be greatly appreciated.
Folk School Concerts at John Cambell Folk School, Festival Barn, 4590 Brasstown Rd, Brasstown, NC, Friday Evenings from 7PM to 8PM
Mountain Country Christmas in Lights, Georgia Mountain Fairgrounds, 6PM - 9PM Friday & Saturday until December 9th. Open EVERY night from December 14th-23rd
Winter Solstice "Chase Away the Dark", Farmhouse Market @ Crane Creek Vineyards, 916 Crane Creek Rd, Young Harris, GA 30582, Music by Obe & Amber, Solstice Bonfire, Hot Mulled Wine, Complimentary Chili, Thursday, December 21, 5PM - 8PM
YOU STAY INFORMED WHEN YOU ATTEND COMMUNITY MEETINGS.
Some are listed below. Other community meetings are posted weekly in the TC Herald.
City of Hiawassee Work Sessions - 6 PM Monday, one week prior to City Council meeings at Hiawassee City Hall Council Chamber.
City of Hiawassee Council Meetings - 6 PM, first Tuesday of each month at Hiawassee City Hall Council Chamber.
Young Harris City Council Meetings - 7 PM, first Tuesday  at City Hall
TC Commissioners Meeting -5:30 PM as needed: Third Tuesday at TC Courthouse.
TC Planning Commission Meeting - 7 PM, third Monday as needed at Civic Center
Board of Education - 7 pm, first Monday except April and July, at Civic Center
TC Water and Sewerage Authority Meeting - 6 PM, third Tuesday, 1224 Jack Dayton Circle, Young Harris
TCCA Board Meetings - 2 PM, second Wednesday of each month.
CVB Convention Visitors Board Meetings, second Tuesdays
TC Health Dept Meetings - 9:30 quarterly, fourth Thursdays
WE SUPPORT THE COUNTY
TCCA board members attend and report on local meetings: Towns County Commissioner, Cities of Young Harris and Hiawassee, TC Chamber of Commerce, TC Water Authority, and BRMEMC board meetings.
WE HAVE DONATED FUNDS TO NONPROFIT ORGANIZATIONS
Hiwassee River Watershed Coalition, Towns County Food Pantry, TC High School Scholarships, Sheriff's Office, Hamilton Gardens at Lake Chatuge, Enotah CASA.
We Participate
TCCA board members take the lead in many efforts such as Clean Sweep Week, Hamilton Gardens maintenance and benefit galas,  election candidate forums, and county economic improvements.
WE SPREAD THE WORD
Towns County Civic Association keeps the public informed through newspaper articles, letters, our website, and  membership dinner  meetings twice a year.